Preparation
Fry the tomato paste in a pan with a bit of oil until brown and add the tomato puree.
Peel the parsley roots, dice them and boil the peel. Lightly fry the
GOLDSTEIG Butter in a pan (nut butter). Add the parsley roots to the GOLDSTEIG Butter and fry lightly.
Add the meat stock, cream, milk, tomato base and boiled stock from the peel and leave to simmer for about 10 minutes. Cut the GOLDSTEIG Ricotta, to the soup and puree.
Season the finished soup with salt and pepper. Garnish the served soup with chives.
Recipe download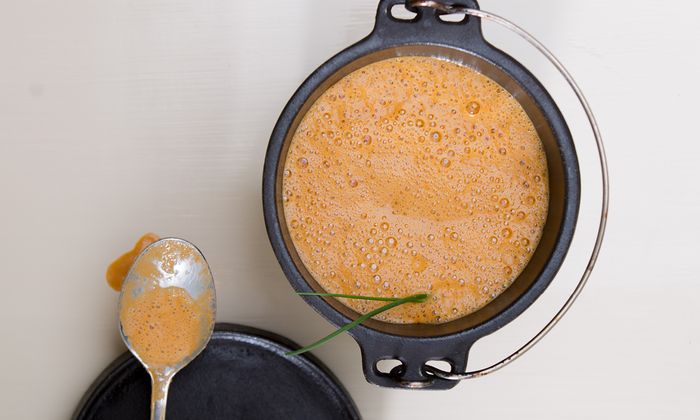 Up