Preparation
Put the ingredients for the dressing in a mixing jug and mix with a hand blender until they start to bind. Season the dressing again with salt and pepper.
Clean and wash the salad.
Cut the GOLDSTEIG Mozzarella into strips. This results in smaller fibres that soak up the dressing better.
Place the GOLDSTEIG mozzarella, in a bowl and marinate with the dressing and almonds.
Leave the marinated GOLDSTEIG Mozzarella to soak for 10 minutes and place them around the served salad. Pour the rest of the dressing over the salad.
Ingredients
For 4 people:
For the dressing:
100 ml passion fruit balsam or reduced passion fruit juice
100 ml apple vinegar
500 ml olive oil
50 g sugar
100 ml vegetable stock
Some mustard
Some garlic
Salt, pepper
Recipe download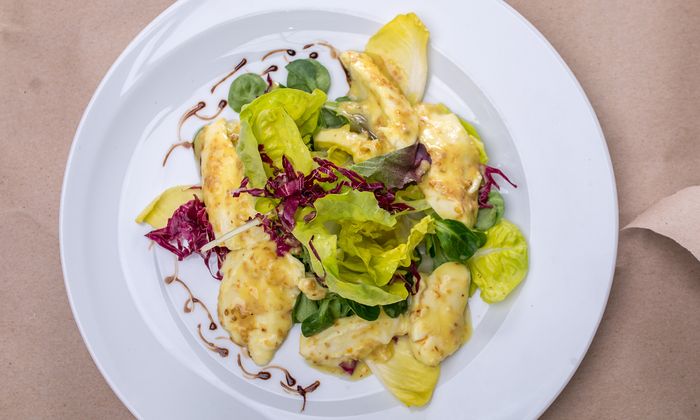 Up