Preparation
Cut the Protinella into thin slices.
Mascarpone and ricotta, together with the icing sugar and a pinch of cinnamon into a spreadable cream.
Chop up the muesli bar roughly. Place the cake ring (approx. 16 cm Ø) on a decorative plate, line with one third of the muesli bar and drizzle with grape juice.
Spread one third of the Mascarpone-ricotta,cream and the GOLDSTEIG Protinellaslices on it. Repeat the procedure so that you end up with three layers in total. Then refrigerate for at least 2 hours.
Before serving, carefully remove the cake ring and leave it at room temperature for a short time to release all the flavour.
Mix the rest of the cinnamon with the cocoa. Dust this over the GOLDSTEIG Protinella mini tiramisu cake using a stencil (e.g. stars) and sieve before serving.
Ingredients
For 8 people:
Tip:
You can simply replace the grape juice with mulled wine in the winter!
Recipe download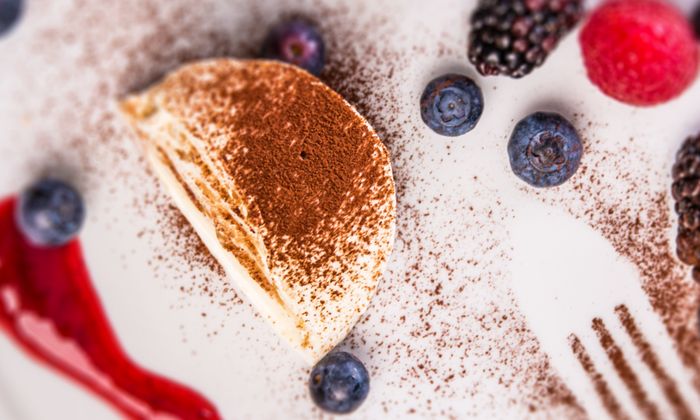 Up