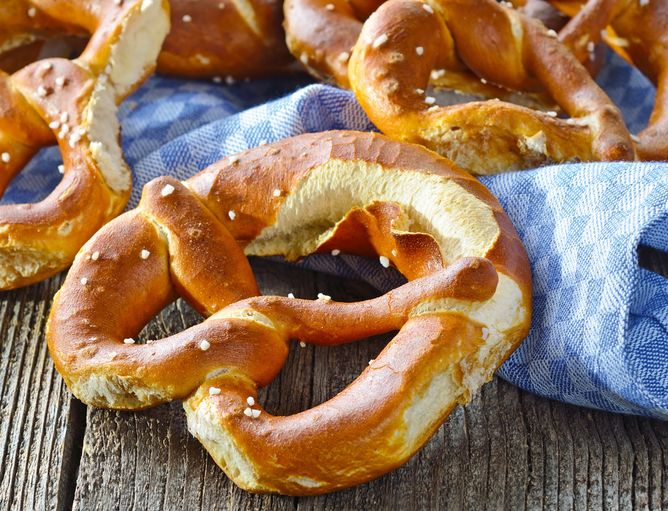 Please stay seated!
That's what a "Brotzeit" in a beer garden is all about.
In Bavaria it's a tradition that you can bring your own food with you to the beer garden. Beer garden visitors have been able to bring a "Brotzeit" with them to the self-service area when they buy a "Mass" beer or other drinks at the bar since the 19th century. Our tip: take a table cloth with you, possibly a little candle to keep the mosquitoes away and, if you're planning to stay a long time, a seat cushion.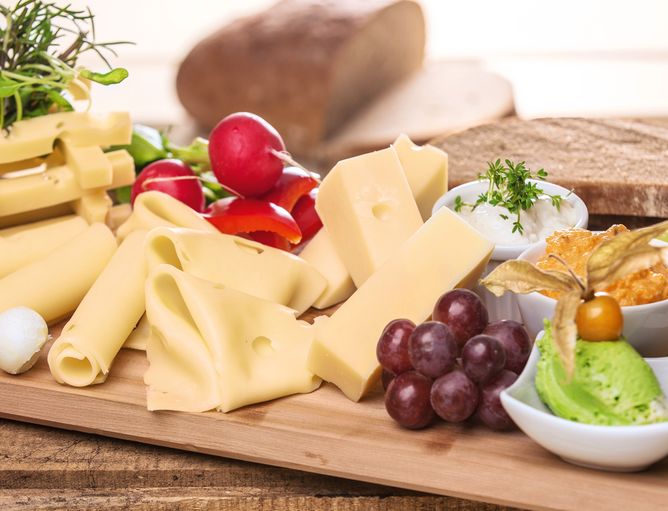 Nothing beats a proper cheese board!
The delicious Goldsteig cheese board
Why not impress at the beer garden with a delicious cheese board! And don't forget: it should be a feast for the eyes too.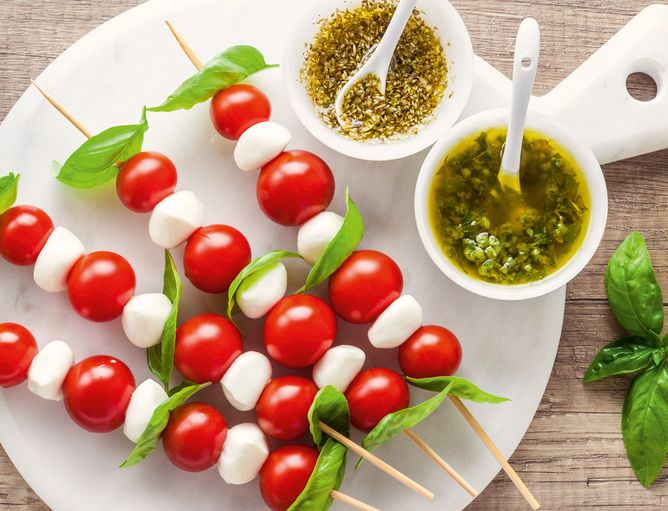 It tastes best on skewers!
Try Bambini Mozzarella on a skewer!
"Brotzeit" with a twist: you can already prepare the Bambini Mozzarella with cocktail tomatoes at home and then enjoy them in style with a "Brotzeit" or picnic. It's best to take a bit of dressing with you separately and then drizzle it over the skewers before eating them.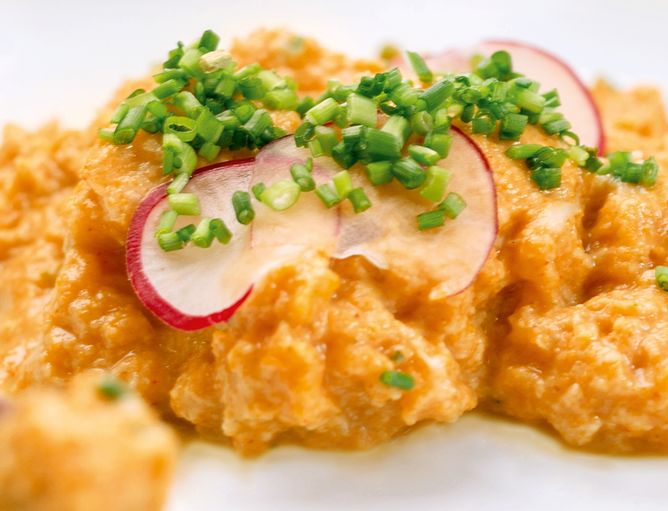 Obazda with a twist!
Delicious Obazda with ricotta
Obazda is actually made with Camembert or other types of soft cheeses. Try the "lighter" version with ricotta!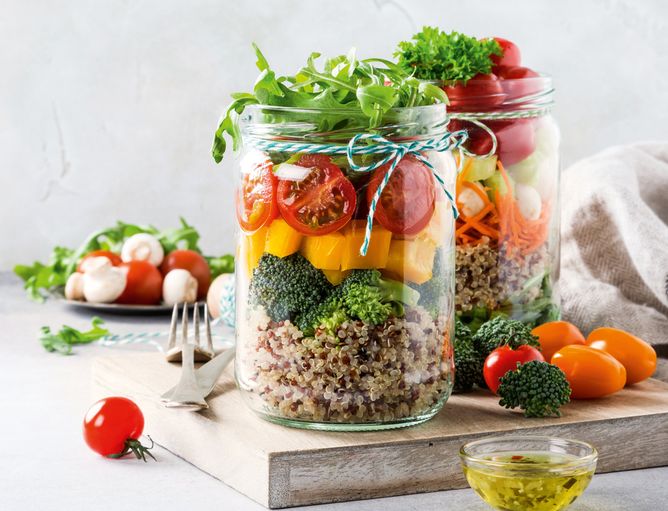 Back to jars!
The perfect alternative to plastic
Do you always just have plastic dishes? Why not try this alternative: preserving jars. They are stable, look lovely, can be resealed and all without any plastic. Making your "Brotzeit" look much more attractive.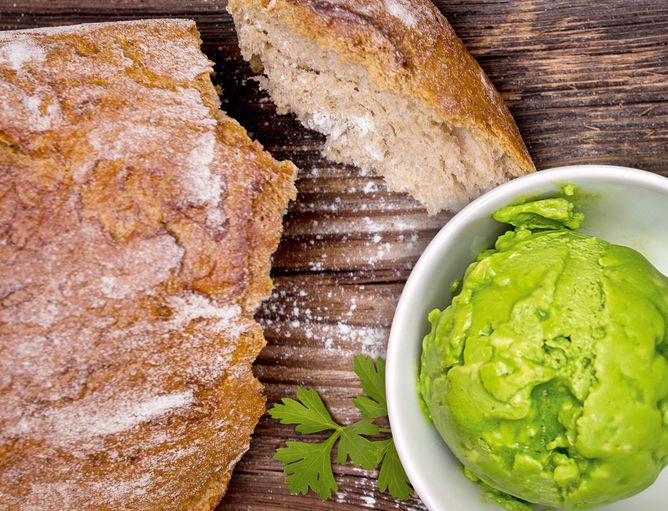 Always the right dip!
Dips made from parsley butter and cashew kernels
Dipping together is fun and tastes even more delicious. And it's easier than you think to make a dip yourself.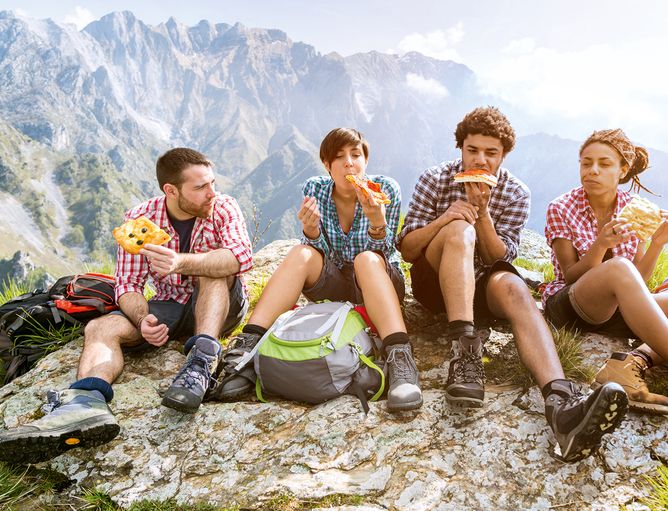 Typical Bavarian treat!
What is part and parcel of a Bavarian "Brotzeit"?
A "Brotzeit" is a hearty Bavarian cold snack that you can actually have at any time. While hiking, cycling, at the beer garden, by a river or lake. Important elements of a "Brotzeit" are, for example: bread, pretzels, cheese such as Emmental or Almdammer, any kinds of cold meats, sausages or cold roast pork, Obazda, radishes, gherkins and boiled eggs.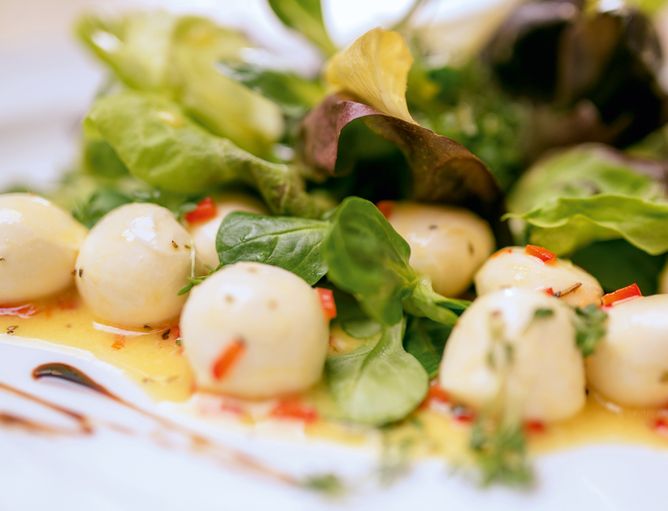 The perfect accompaniment to a "Brotzeit": salad!
Bambini Mini Mozzarella salad with lime dressing
The mild mozzarella flavour and fresh lime taste go together perfectly. You must try it!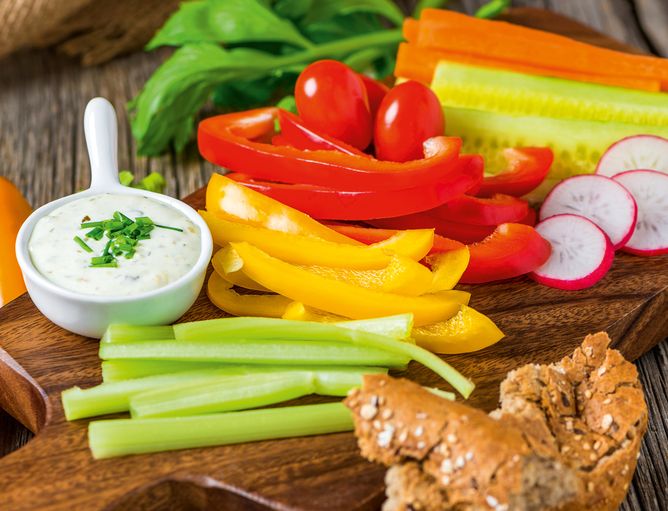 Always the right dip!
Delicious vegetable sticks and dips?
How about delicious dips with your "Brotzeit"? Whether it's with quark, yoghurt with fresh herbs or even guacamole – together with cucumbers, tomatoes, peppers and carrots you have a delicious and healthy snack quickly and simply.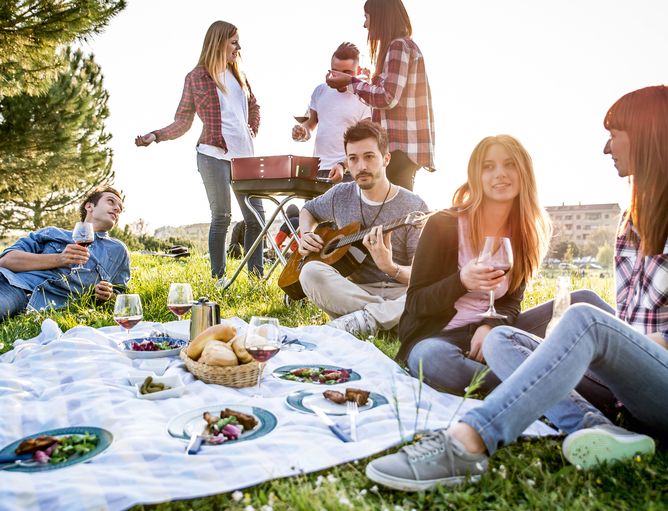 Picnic for the advanced!
So that you don't forget anything for your picnic.
You should have the right cutlery and utensils with you for all the food. A bread knife is helpful if you have different types of bread with you, as is a corkscrew or bottle opener if you have wine or beer with you. Make sure you have light glasses and plates. Don't forget a picnic blanket with a waterproof underside. If the picnic is going to last a bit longer, don't forget sun protection and mosquito repellent.
Up