Preparation
For the sticks
Put the Bambini Mini Mozzarella from GOLDSTEIG onto the skewers with the cherry tomatoes.
For the tomato sauce
Brown the tomato paste in a pan.
Deglaze with meat stock, tomato puree and boil it up.
Season with spices and puree.
For the salt rim
Puree a bit of egg white and brush this onto the top rim lightly, then dip it into coarse rock salt.
Garnish the glass with the tomato sauce, decoration and sticks.
Ingredients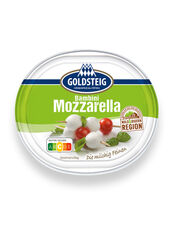 For 4 people:
8 x 10 cm long wooden skewers
1 pack of GOLDSTEIG Bambini Mini Mozzarella
Small cherry tomatoes for the sticks
500 ml pasteurised tomatoes
50 g tomato paste
100 ml meat stock
Rock salt, pepper, sugar, oregano and garlic puree
Decoration:
For the glass' salt rim:
A bit of egg white
Coarse rock salt
Recipe download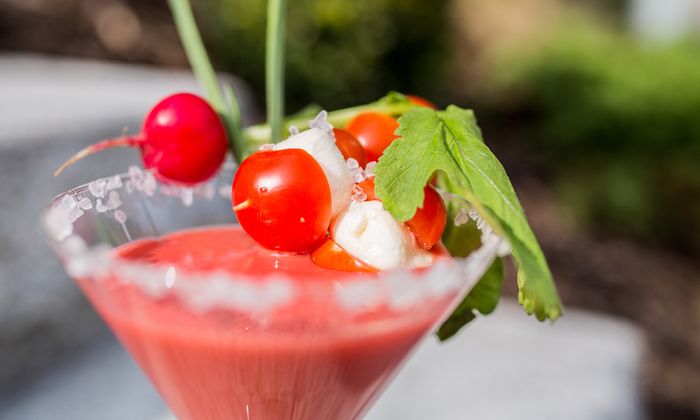 Up