Preparation
Wash the sushi rice and put it in a pan or rice cooker with 270 ml of water, a bit of sesame oil and lime oil, leave to simmer with the lid on.
Soak the sushi algae in water and lie it out on a bamboo mat.
Leave the finished rice to evaporate on a baking tray and perfume with salt, pepper, lime oil, sushi vinegar and sesame oil and then spread it over the algae leaves.
Sprinkle the Bambini Mini Mozzarella from GOLDSTEIG with lemon, place them on the rice and season with the finely chopped, dried tomatoes and Wasabi.
Roll together tight.
Ingredients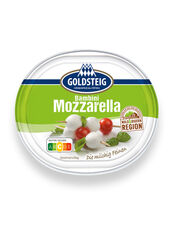 200 g sushi rice
4 sushi algae leaves
1 pack of GOLDSTEIG Bambini Mini Mozzarella
Wasabi (green horseradish)
Peanut oil
Sushi vinegar
Sesame oil
Lime oil
Salt, pepper
Sun-dried tomatoes
Recipe download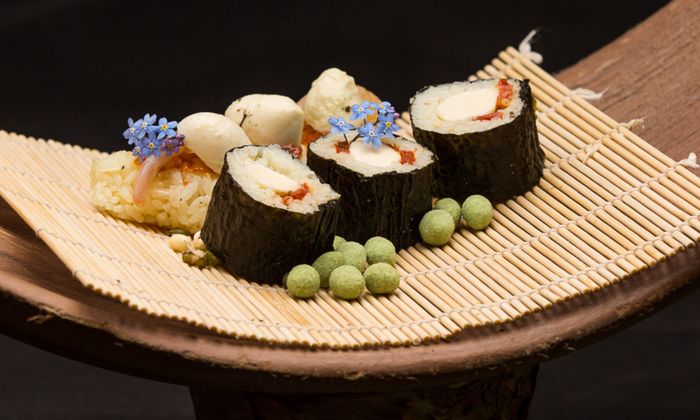 Up