Preparation
Soak the gelatine in cold water.
Beat the cream until firm. Stir the
GOLDSTEIG Mascarpone,, GOLDSTEIG Ricotta, and marzipan until smooth.
Flavour the mixture with vanilla sugar, lemon zest and lemon juice. Dissolve the gelatine in a bit of hot water and add to the mixture while stirring constantly. Fold the whipped cream in, fill into glasses and put in a cold place for an hour.
Decorate the finished cream with the berries marinated in sugar syrup.
Ingredients
For 4 people:
330 ml whipping cream
250 g GOLDSTEIG Mascarpone,
250 g GOLDSTEIG Ricotta,
100 g marzipan in a block
1 tsp vanilla sugar
3 sheets of gelatine
1 lemon for juice and zest
50 ml oranges and sugar syrup (1:1 boiled sugar and orange juice)
500 g fresh berries
Recipe download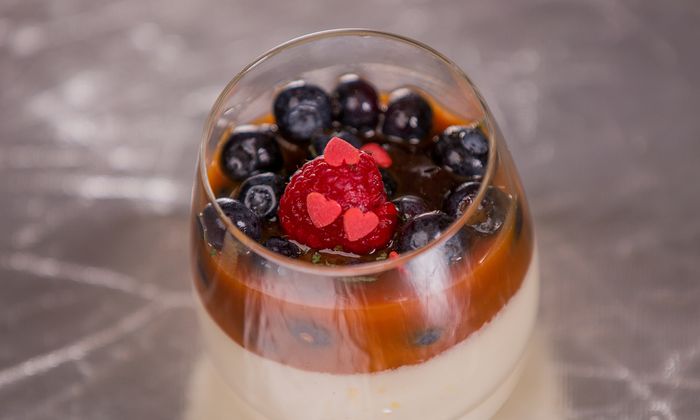 Up