Preparation
GOLDSTEIG Ricotta, with GOLDSTEIG Mascarpone, and melted GOLDSTEIG Butter .
Peel the onions, cut them into small cubes and mix them with the rest of the ingredients. Season with ground caraway seeds, salt and pepper.
Clean and wash the radishes and slice them.
Cut the chives into fine rings and sprinkle both of them over the Obatzter as decoration.
Tip: We recommend pretzels or brown bread with this.
Recipe download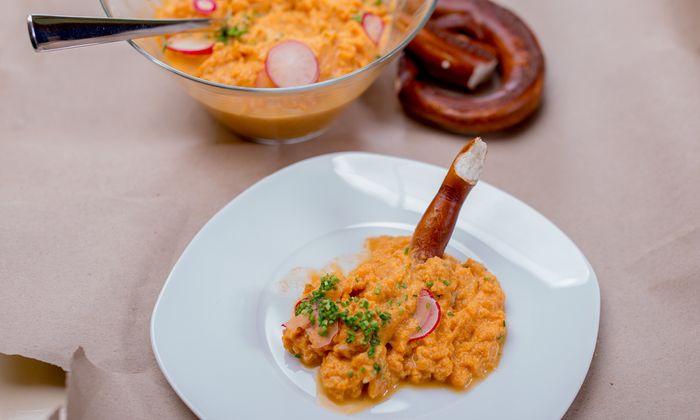 Up