Preparation
GOLDSTEIG Butter and chocolate over a bain marie. Mix the sugar and egg and then mix this with the chocolate butter.
Slowly stir the flour and GOLDSTEIG Mascarpone, in and fill the mixture into the previously buttered Dutch oven (cast iron cooking pot) or cups.
In cups: bake in the oven at 200°C for about 12 minutes. In the Dutch oven, 4.5 size: bake in the oven at 200°C for 30-40 minutes or with indirect heat on a kettle barbecue at 200°C for 40 minutes.
Tip: Prepare the mixture and freeze portions in cups. Bake frozen for about 15 minutes. The smaller the baking mould, the shorter the baking time.
Recipe download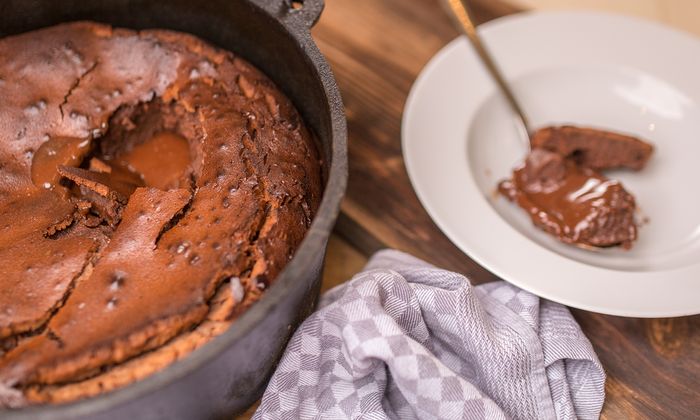 Up