Preparation
Wash and spin the lettuce.
Peel the orange, grapefruit and avocado and cut into slices.
Cut the GOLDSTEIG Protinella into slices and put it in the orange dressing.
Cut the fennel into slices and fry lightly in a pan.
Arrange the ingredients beautifully on a plate or platter and drizzle with the orange dressing.
Orange dressing
Reduce the orange juice from 500 ml down to 100 ml and add the other ingredients. Then emulsify using a blender. Season with salt and pepper.
Ingredients
For 2 people:
4 handfuls of lettuce
2 packs GOLDSTEIG Protinella
1 avocado
1 fennel bulb
1 orange
1 grapefruit
100 g roasted nuts
Orange dressing:
500 ml orange juice
50 ml sunflower oil
25 ml olive oil
20 ml apple vinegar
A dash of water
20 g mustard
Sugar
Rock salt
Recipe download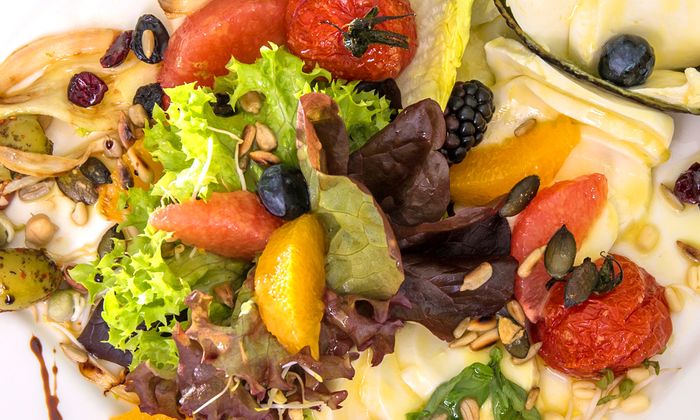 Up