Preparation
Salt the pork medallions and fry them on a high heat for a short time on both sides.
Fry the aubergines too.
Top the medallions with tomatoes and aubergines and season lightly with salt, pepper, garlic and chopped herbs.
Top with a GOLDSTEIG Mozzarella Slice and start again with the pork tenderloin. Carry on building 16 turrets.
Bake in the oven at 160°C for about 12 minutes.
TIP: Serve with fried potatoes with bread spice.
Ingredients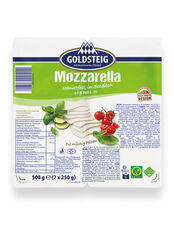 For 4 people:
16 x 50 g pork medallions
16 aubergine slices
16 tomato slices
Salt
Pepper
Garlic
Chopped rosemary
Chopped marjoram
Recipe download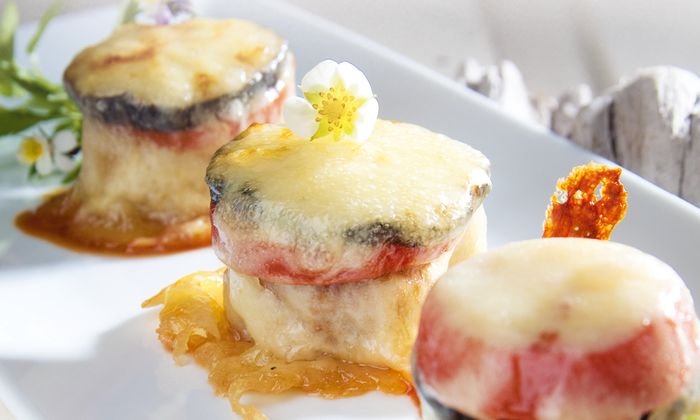 Up