Preparation
Beat the GOLDSTEIG Butter with a hand mixer until fluffy.
Wash the parsley, chop it up fine and crush it into a fine puree using a pestle and mortar. Add the parsley puree to the GOLDSTEIG Butter and mix. Season the parsley butter with salt and pepper.
Place the cashew kernels in the vegetable stock and blend into a puree in a mixing jar using a hand blender. Mix GOLDSTEIG Mascarpone, and GOLDSTEIG Ricotta, with the cashew nut mix.
Season the dip with salt, pepper and lemon zest.
Ingredients
For the parsley butter:
For the cashew cream:
Recipe download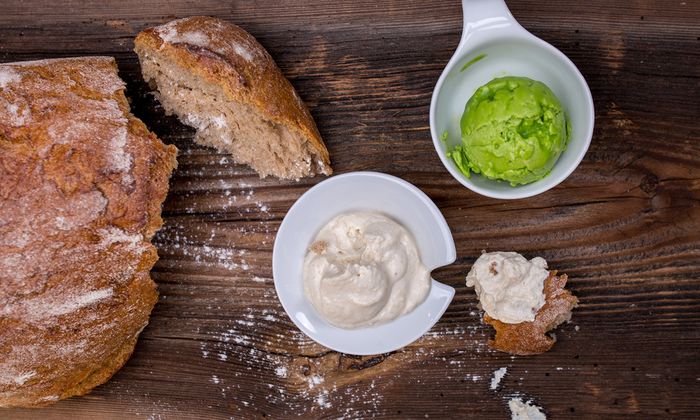 Up